Admissions
An application for admission to Sorenson's Ranch School may be submitted at any time. We are available 365 days a year 24 hours a day. Applicants will be evaluated based on past and present behavior patterns, psychological and educational testing when appropriate, and a consultation with parents and other professionals. Our admissions counselors can guide parents or guardians through the admissions process, answer questions, and assess the individual needs of each family's unique circumstances. Please call to have your questions answered at 1-800-455-4590. We will work with you to make the evaluation process as swift yet thorough as possible to accommodate those who may be in crisis. If you would like to fill out an application, please scroll down this page to download the admission packet or to fill it online.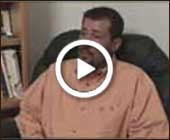 All parents are invited and encouraged to visit campus – please call or email an admissions counselor to coordinate a convenient time to take a tour at 1-800-455-4590 or admissions@sorensonsranch.com
Prior to sending your son or daughter to Sorenson's we recommend that you take time to read the Parent Manual and become familiar with our policies and procedures, so that you know what to expect when your student arrives. CLICK HERE to download the Program Manual.
To Educational Consultants and other referring professionals:
For those of you that have been referring students to us for many years, we thank you for your continued confidence in us.
For those of you who may be looking at Sorenson's for the fist time, we invite you to come and tour our facility to see what makes us unique. Our goal is to only enroll the type of students that we know will succeed in our environment. We are committed to continue to offer a program that is rich in clinical therapy, academics, and experiential learning in order to deliver what we feel is the best that our industry has to offer.
Monetary policy for Sorenson's Ranch School
The Admission Fees and first month's Tuition are due upon entry.
Along with tuition, you will be billed monthly for personal expenses such as co-payments on doctor's visits or prescriptions. If clothing is purchased for your child or any other miscellaneous items you will be billed for those items on your monthly statement.
The school must receive a thirty day notice prior to the date you intend to withdraw your child from the program. If this notice is not given, a penalty of an early-pull (which is an extra month's tuition) will be charged to your account.
Insurance billings take extra time and paperwork. Therefore, if insurance is to be billed, tuition will be the responsibility of the parent until we receive insurance payment.
Payment of balance is due on the account before the 15th of the month.
If tuition becomes more than 30 days in arrears, student may be sent home at parent's expense.
It is suggested that parents do not give or send any money to the student personally. Part of our level system is to have students earn their spending money.
On-line Admissions Forms
To fill admissions forms online please click on the button below. You will be redirected to our online admission site to complete your application.
Off-line Admissions Forms
To download the Admissions Packet, click here
If you have any questions, please call Layne Bagley, admissions director, at 1-800-455-4590, or e-mail: admissions@sorensonsranch.com
Adobe Reader is required to view the Admissions Packet and the Parent Manual. Please click-on the image below to download Adobe Reader (free download).

Clothing Policy
Please click here to download clothing policy.